What is Predictive Simulation?
Predictive simulation, using software, is the science of creating statistically accurate models to represent the behaviour of real life systems and processes. It helps to simplify the complexity of modern day business. Through the creation of a predictive digital twin of your business model, the technology provides businesses with future state data, demystifying much of the analytical process by providing an interactive visual experience. This helps both analysts and business decision-makers understand their processes, data and how they affect one another and ultimately how change will affect their future.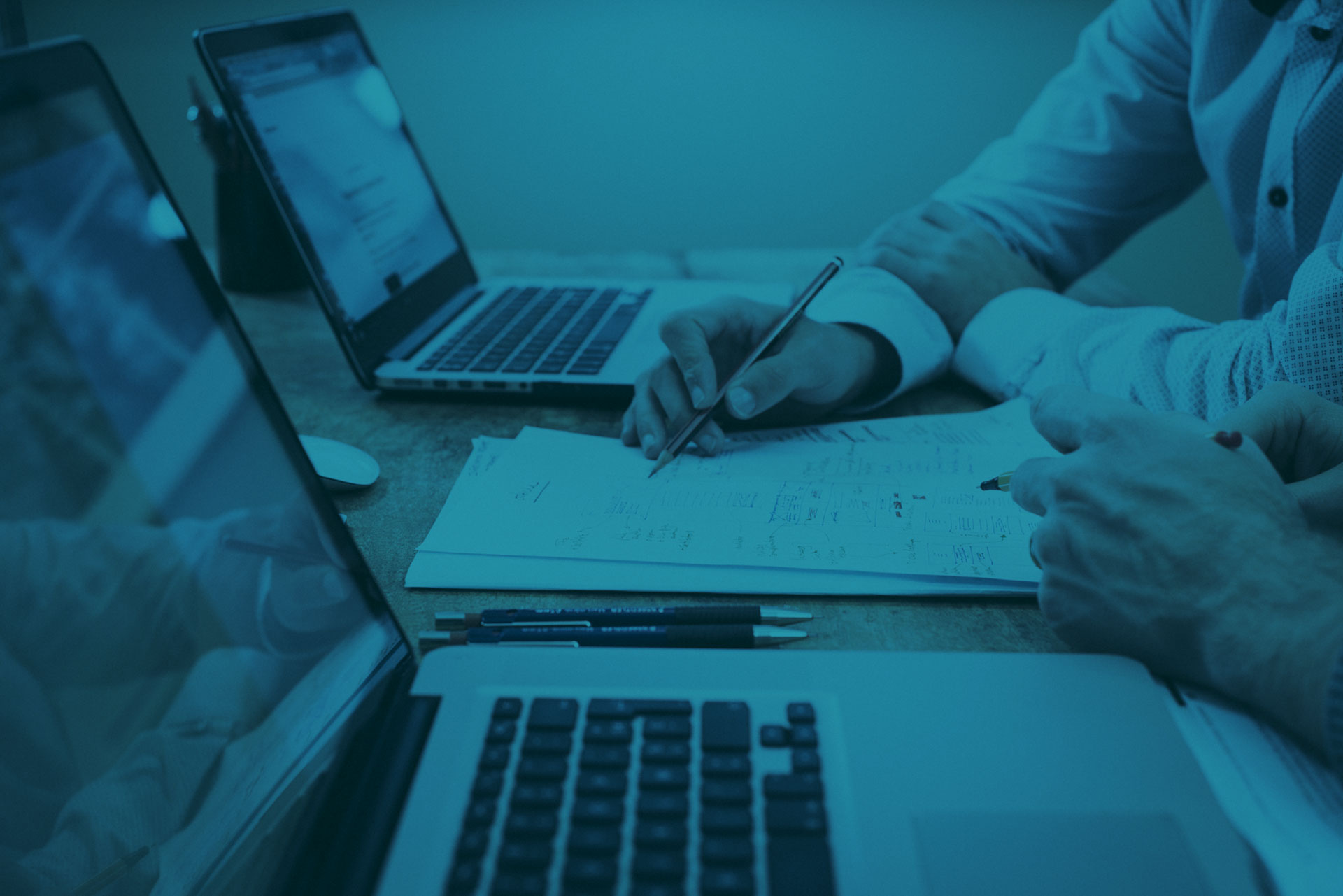 Predictive Simulation from ValueMetrics
ValueMetrics' Predictive Simulation software technology is developed by the world's leading predictive simulation and optimisation technology company, who have spent more than 20 years repeatedly delivering simulation-based planning and decision support to customers and partners, across many different industries and business processes.
The Predictive Simulation software specialises in Discrete Event Simulation techniques, but can also offer a range of other simulation approaches. Discrete Event Simulation works by modelling individual events that occur using a time-based engine, taking into account resources, constraints, and interaction with other events. This technique can easily reflect the process rules, randomness and variability that affects the behaviour of real life systems and complex operating environments. In this way, models can mirror complex, dynamic processes of real businesses.
The goal in today's volatile business environment is to increase business agility and the flow of customer value at optimum cost. The method by which companies are doing this is to develop a digital twin of their business that surface the information they need to improve decision making, de-risk planning and delight customers with new experiences and business models.
Typical Solutions Delivered Through Predictive Simulation
Why choose ValueMetrics Predictive Simulation Solutions?
If the processes in your business involve high connectivity, variability, disruptions and interaction complexity, as most businesses are today, they are ideal for simulation. Other techniques for measuring processes, such as Excel spreadsheets and Value Stream Maps, often ignore or treat these factors as static averages, with critical implications for decision-making. As companies become more digitally complex and connected, these implications can become real game-changers.
Predictive simulation modelling provides compelling advantages over testing options in real life both in terms of cost, time and repeatability. This is particularly significant when variability, disruption and complexity exist.
What Could a ValueMetrics Predictive Simulation Solution Do for You?
A Better Future with Certainty and Confidence
Deploying ValueMetrics Predictive Simulation capabilities and model assets will support you in decision making and enable smart business processes in your business that best balance service delivery and cost. By connecting you to your business, its data and processes through Predictive Simulation, will empower you to create a better future for your business through smarter decision making. Our predictive simulation models and technology will inspire you with confidence in change and outcome certainty across the full business lifecycle.
Powerful, Rapid and Simple Model Development
Our Predictive Simulation Software has powerful built-in model building elements so that you can get your models up and running in no time with a wide range of standard modelling elements with unique logic controls and easy configuration.
There is no need to delve deep into complex coding to define and structure your logic in the digital twin model. The Predictive Simulation Software lets you develop your logic in compartmentalised modular blocks directly within building elements. More powerful coding techniques can be leveraged through a versatile proprietary action language. If required the Predictive Simulation Software also supports external code libraries written in common languages such as C++, C#, VB.net, Java, Python, JavaScript, etc.
Discrete Event and Continuous Modelling
In the Predictive Simulation Software, you can combine continuous flows with discrete events within models to address a wide range of business problems in the most efficient and appropriate way possible. Continuous elements enable the modelling of processes that include fluids flowing through pipes or tanks and situations where high volumes of parts pass through processes at speed which can be more easily represented as fluid flows.
Interfaces for Data Driven Modelling
With open connectivity to common data sources including files such as Microsoft Excel, CSV, CAD, etc., databases and cloud services, you can use live organisation data or big data streams to drive model creation, initialisation or experimentation in the Predictive Simulation Software.
Gain Valuable Foresight into Business Changes
Once a predictive model of your business process is created, you can ask 'what-if?' questions by changing the model and simulating scenarios. This allows you to understand the future impact and consequence of business change, without incurring any risk or cost. This foresight can prove invaluable to all your business planning cycles, regardless if their horizons are measured in decades, months, days or hours.
Compare and Optimise Business Choices
The ability for you to test different options in a virtual world, prior to deciding which path to take, delivers powerful decision clarity across areas such as capital investments, resource planning, process design or even service policies. Predictive Simulation leads to smarter business decisions and drives higher return on investments.
Predictive digital twins enable business scenarios to be simulated and outcomes analysed, and compared before you decide on the best course of action. Having secured decision clarity in a virtual world, you can pass optimum decisions for real-world execution.
Communicate the Right Way Forward
The use of our Predictive Simulation Software enables the development of smarter business models by providing a digital twin of your business, facilitating better understanding of complex dynamic processes, improved business data visualisation and insight. This level of management understanding is critical for your business when considering radical transformation options which can incur major business risk.
We develop Predictive Simulation Solutions that are focussed on giving you the ability to make smart decisions to enable smart business processes.
The benefits of a ValueMetrics Predictive Simulation Solution are:
Developing a predictive digital twin of your business model provides certainty and foresight of your operational plans to ensure smart decisions are made
We remove the costs in developing new concepts and risk from greenfield developments
Simulating your business processes and data provides the insight to achieve the right balance of resources and cost for optimum performance.
Virtual models simplify co-ordinating developments and managing project communication
Real time visibility into business processes provides the insight needed for agile business planning
Simulation provides analysis of existing operations so that costs and performance can be optimised
A predictive digital twin helps you visualise your business and its data in a way that facilitates understanding, clear communication of ideas and plans and enables collaboration across functional teams

Discover more about our Process Mining Solutions for Process Excellence

Let us help you make smart decisions for smart business processes