What is Performance Management?
Performance Management, in particular Corporate Performance Management (CPM) calls for a closed-loop process of developing corporate strategy, creating organizational alignment, operations planning, measurement and reporting, and managing change. If you're looking to implement a CPM strategy, what you need are clear business intelligence insights about your entire business. You need reporting and analytics tools that provide a holistic view of your business' critical key performance indicators (KPIs) at your fingertips.
Like most companies, you monitor and measure success based on these critical KPIs, looking at metrics like cash flow, inventory levels, labour costs, profitability and customer satisfaction. For effective CPM, you need to support fact-based planning and informed decision-making, no matter the size of your business or which industry you are in.
But getting accurate data quickly, in a usable format, isn't always easy. Data in its raw form can take time and expertise to analyse. Spreadsheets are inflexible and require manual work to update. Disparate systems have disconnected reporting. ValueMetrics' suite of performance management solutions enables the transformation of data into real information that can then be analysed and used to make informed decisions, empowering our clients with the knowledge and critical performance information they need to manage their business performance more effectively.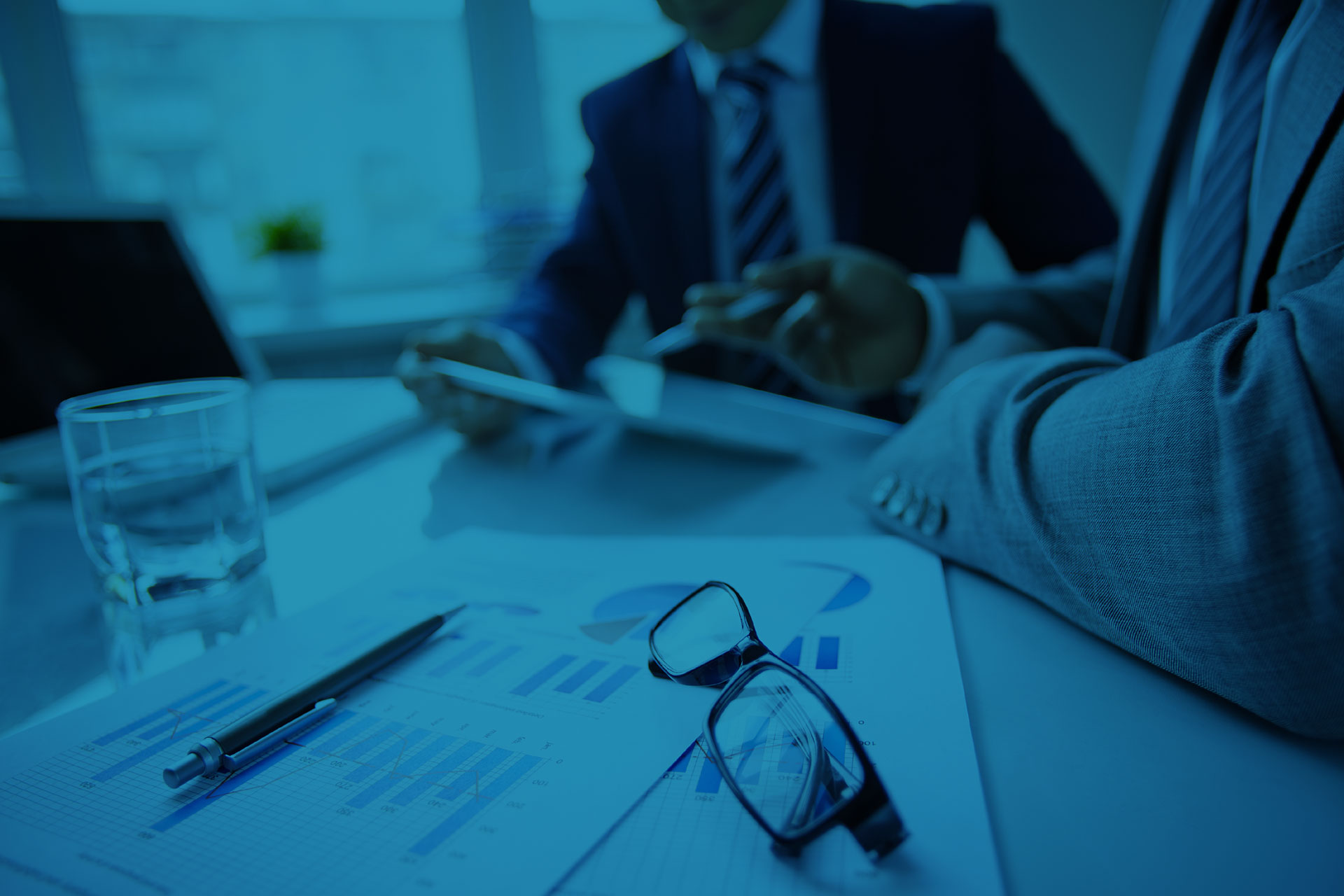 The ValueMetrics Four-Stage Performance Management Process
In developing a Performance Management Solution for you we typically follow a four-stage process and design it to effectively define and communicate strategy as well as measure, report and improve business efficiencies and performance.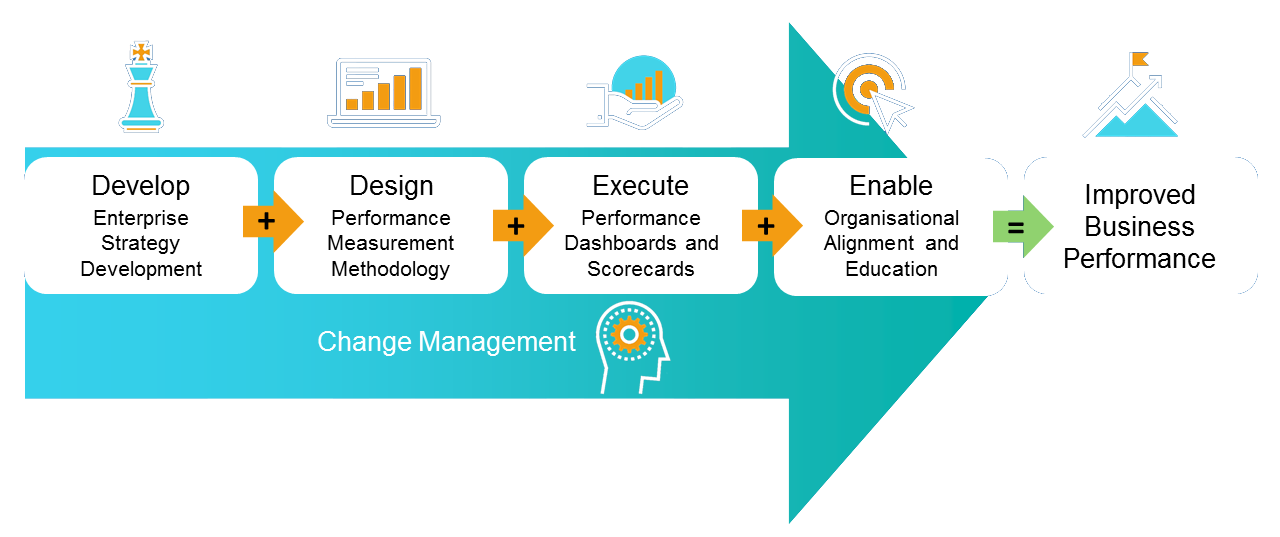 The ValueMetrics Four-Stage Performance Management Process covers the following areas:
1. Design
Our Corporate Strategy Development is a systems thinking framework which facilitates your management team to focus resources more effectively. By gaining a clear understanding of your vision, mission, and values, we can build a comprehensive overview of what your strategic objectives should be.
From this engagement we work with you to allocate resources to the strategic objectives and set priorities for operational action. Your organisation then becomes fully aligned to the 'big picture' and focused on what matters the most.
2. Develop
Next, we help you to identify the most relevant key performance indicators (KPIs). These will be aligned to the overall company strategy. This set of KPIs will focus attention, improve decision making, direct people's behaviour and promote understanding and consistency across all areas of the business.
Through our Metrics Management Approach, which is driven by our Performance Measurement Methodology, we can identify KPIs that will provide the greatest value to your business for ultimate performance improvement.
3. Execute
Through our interactive world class Performance Dashboards and Balanced Scorecards, we will help you to intuitively visualise and translate your business' performance reports and data.  This gives a real perspective of your business operational performance, and empowers you to address performance failures or inaccuracies before they can impact on your business.
Our fully interactive Performance Dashboards and Scorecards are capable of extracting data at source and presenting it in a meaningful way providing complete visibility and control over operational performance.
4. Enable
We provide knowledge transfer workshops and change management / behavioural expertise which provides you with the key skills and insights to ensure that the people and resources in your business are fully aligned to achieving the strategic objectives.
Why Choose ValueMetrics Performance Management Solutions?
ValueMetrics have a wealth of knowledge and expertise in the performance management arena. This has enabled us to support companies across the globe to ensure that they are equipped with the correct tools to make reliable and informed decisions about their business.
We design and implement Performance Management Solutions that are focussed on delivering improved efficiency and business performance.
The benefits of a ValueMetrics Performance Management Solution are:
Improved profitability and margins
Improved stakeholder value
Effective organisational alignment of operational activity to strategy
Focused, effective and meaningful measurement
Increased visibility and control across the organisation
Increased operational efficiency and employee productivity and motivation
Real time identification of performance issues
Proactive intervention of performance issues
Predict outcomes through lagging and leading indicators

Let us help you succeed in maximising your business potential