Revolutionary Approach to Performance Management
Internal Benchmarking derived through Time-in-State™ (TIS) analytics delivers a revolutionary approach to performance management. Most production plants operate at a sub-optimal state for at least 60% of their operational time. This leads to the inefficient use of energy and raw materials, reduced plant throughput and increased risk of plant breakdowns with a resultant negative impact on the financial performance of the facility.
Improve Your Operational Decision-Making
Operational decision-making in the process industry requires a specific type of data set. Performance management systems that utilise OEE to measure KPIs aggregated over defined time intervals are highly effective in discrete manufacturing plants, but can have distinct limitations that can lead to increased operational risk when applied to the complex and dynamic nature of the variables of continuous process plants.
Time-in-State™ Metric (TISM) Technology offers a revolutionary approach to measurement in continuous processing applications by determining the Optimal Operating Envelope (OOE) of the key variables in the production process. The Time-in-State™ Metric (TISM) assists in determining and the quantification of the optimal operating conditions for plant operations in any process industry, thereby facilitating performance improvement and creating a true learning environment that maximizes asset utilization and the economic life of equipment.
Internal Benchmarking and Time-in-State™ Metric Technology
Internal Benchmarking derived through operating the plant in its Optimal Operating Envelope (OOE) facilitated by utilizing Time-in-State™ Metric (TISM) Technology, drives continuous improvement in the production process and comparative analysis with similar plants or units. TISM assess the state of production in real time, advising of the corrective actions to be taken to deliver best performance in a given situation. This will drive significant positive impacts on production output, quality, plant availability and maintenance requirements, which will deliver significant improvements in financial performance.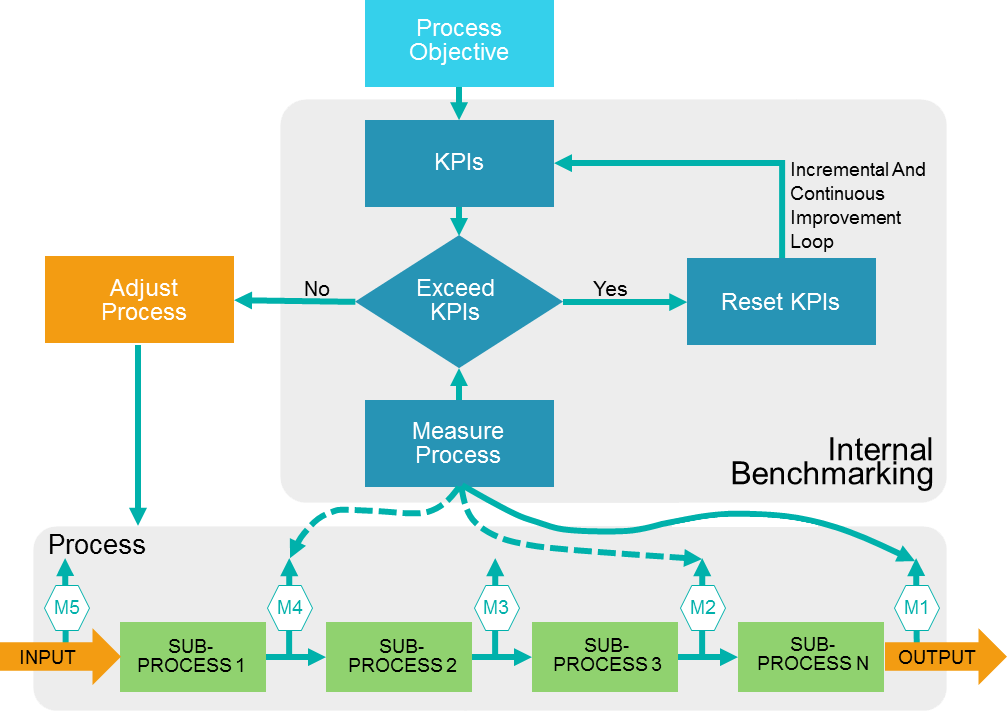 How can ValueMetrics help?
ValueMetrics have considerable experience in the areas of Strategic Alignment, Metrics Selection, Operational Excellence and Customer Centric Demand Management. Working with our partners, IME Solutions, we design Internal Benchmarking solutions, derived through TISM analytics, that will bring continuous improvement focus to your operational decision-making process, to deliver increased efficiency and performance to your production facility.

Discover more about our Internal Benchmarking Solutions

Let us help you make meaningful benchmarking comparisons for performance improvement