What is Internal Benchmarking?
Benchmarking is the process of making meaningful comparisons between a company's performance and the performance of identified best practices. Internal benchmarking is looking within your own company to determine the best methods for conducting business. These practices become the standard for continued improvement used by employees for more effective ways of conducting operations, ultimately maximizing the results and performance of the company. Internal benchmarking can help reduce the amount of time you spend on benchmarking, because you leverage "best practices" across your own organization, rather than looking to other companies or other industries. It may also be easier for your employees to buy in to a best practice when they can see it demonstrated within their own company.
Setting the Standard of Performance You Want Your Business to Achieve
The process of internal benchmarking starts when you set the level of performance that you would like your business to achieve. This level is referred to as the benchmark or standard to which the company has decided to aspire to.
Once the benchmark has been set, any part of the business that falls below this standard must find ways to rectify the gap in their performance e.g. you might be happy with the performance of the customer service levels in a certain area and would like this level of performance to be mirrored throughout the entirety of the business operations. By keeping a critical eye on your business through the benchmarking process, you have access to every detail of operational activity.
Internal Benchmarking and Best Practice
The Benchmarking process is closely associated with the concept of identifying best practices, and in essence means that the company is conducting its operations to maximize the results of its operational efforts. Doing this through internal benchmarking is an efficient endeavour, as you have unique access to your own information to determine best practices.
Internal Benchmarking from ValueMetrics
This breakthrough technique is used by ValueMetrics to compare and contrast key drivers of performance amongst multi-unit enterprises (including branches, offices, franchises and dealers), enabling the exponential improvement of key result areas such as profitability and return on investment. Results achieved to date have been significant, allowing organisations to have a single view of their network. Our differentiator being that benchmarks by us are significantly more sophisticated and accurate than our competitors who deliver this requirement with high inaccuracies and at substantial cost.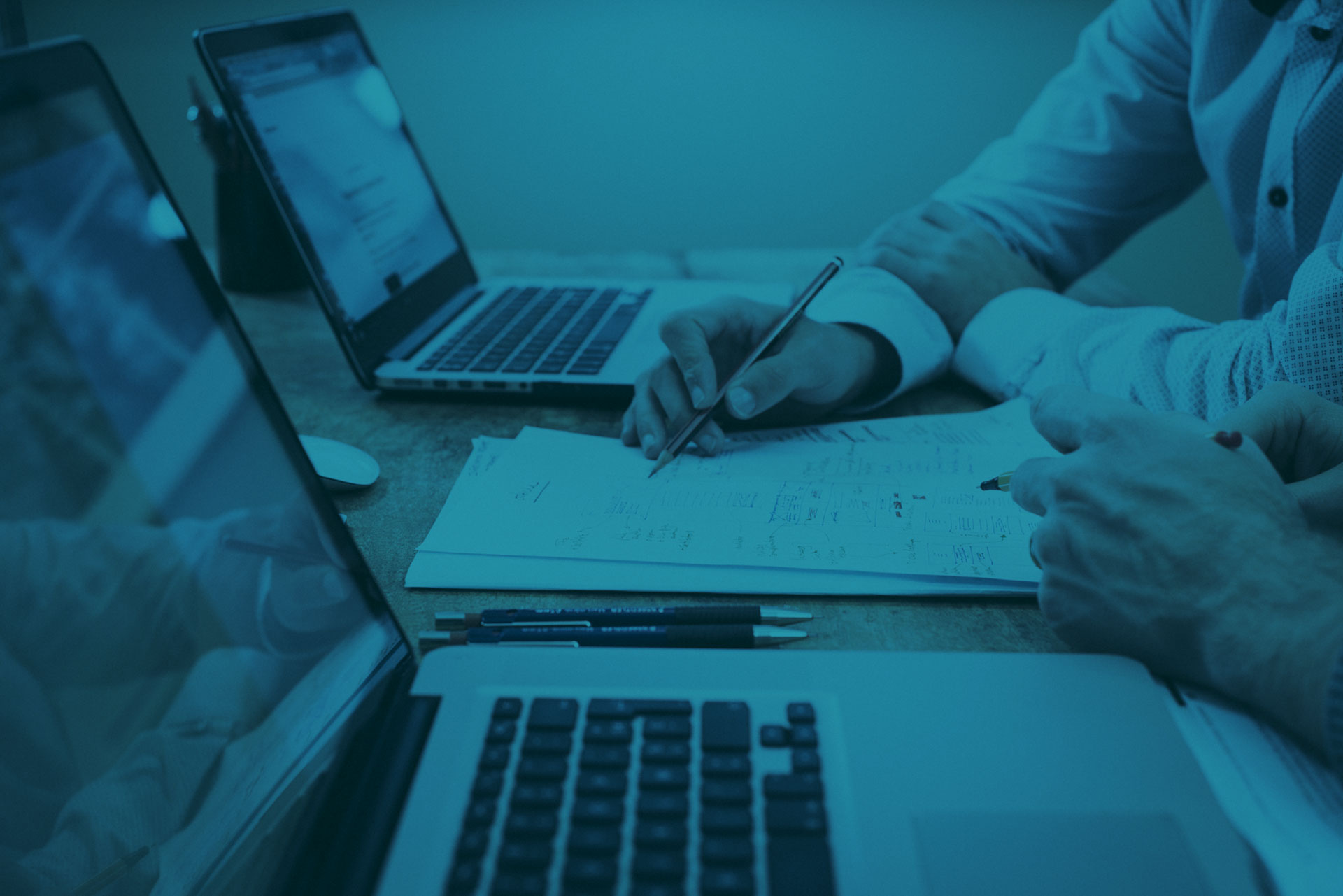 The ValueMetrics Four-Stage Internal Benchmarking Process
In conducting an Internal Benchmarking exercise, we typically follow a four-stage process and design it to effectively define and communicate strategy as well as measure, collect, identify best practice and improve business and performance.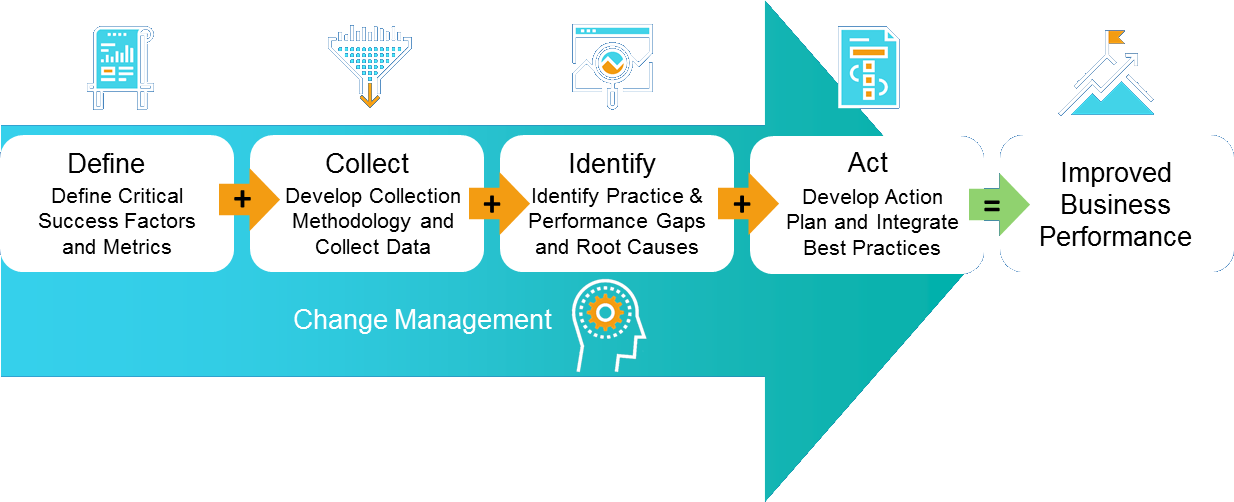 The ValueMetrics Four-Stage Internal Benchmarking Process covers the following areas:
1. Define
Firstly, we define with you the critical success factors (CSFs) for the performance improvement initiative, i.e. determine what needs to be benchmarked.  This then enables us to define the specific metrics or key performance indicators (KPIs) to be benchmarked.  Through our Metrics Management Approach, which is driven by our Performance Measurement Methodology, we can identify KPIs that will provide the greatest value to your business for ultimate performance improvement. We will ensure that these KPIs are aligned to the overall company strategy.
2. Collect
Next, we help you to develop the data collection methodology to measure the most relevant key performance indicators (KPIs) as set above.  Through our Metrics Management Approach we can also identify which KPIs can be measured and how.  We will then start collecting the data for the specific benchmarked metrics.
3. Identify
The set of KPIs selected for benchmarking will enable you to identify performance gaps as well as gaps in practices used.  Form here we will be able to help you with identifying reasons for deficiencies and get to the root causes for the gaps.
4. Act
From this engagement we will work with you develop action plans to narrow the gap for selected practices.  We will also help to allocate resources to these plans and set priorities for operational action. Your organisation then becomes fully aligned towards best practice as you integrate the identified practices into your business processes.
We provide knowledge transfer workshops and change management / behavioural expertise which provides you with the key skills and insights to ensure that the people and resources in your business are fully aligned to institutionalise the new practices as part of your continuous improvement program.
Why Choose ValueMetrics Internal Benchmarking Solutions?
Our bespoke Internal Benchmarking solutions use "lookalikes" that compare and evaluate key drivers of performance amongst multi-unit enterprises, which exponentially improve results in areas such as profitability, return on investment, new product launches, promotions, etc. It also allows you to look at "What If" scenarios and enables you to have a single view of your entire network.
What Can a ValueMetrics Internal Benchmarking Solution Do for You?
Many companies who apply Internal Best Practice principals find it difficult to replicate this across their network. A ValueMetrics Internal Benchmarking solution is part of our suite of Performance Management solutions, and is designed to ensure that you have access to all the information you need to improve the performance of your multi-unit sites.
Gain a Real Perspective of Your Performance Improvement Potential
At ValueMetrics we combine state-of-the art technology with our expertise to design Internal Benchmarking Solutions that will give you a real insight and perspective of the performance improvement possibilities of your multi-unit business. Whether you need to manage and measure your branches, retail outlets, franchises, dealerships, a ValueMetrics Internal Benchmarking solution will help you to take control of your business performance, by enabling you to identify the key drivers that will lead to potential performance improvements.
We design and implement Internal Benchmarking Solutions that are focussed on identifying areas for improvement and drive continuous improvement.
The benefits of a ValueMetrics Internal Benchmarking Solution are:
Improved profitability and margins
Improved stakeholder value
Effective organisational alignment of operational activity to strategy
Focused, effective and meaningful measurement
Increased visibility and control across the organisation
Increased operational efficiency and employee productivity and motivation
Real time identification of performance issues
Proactive intervention of performance issues
Predict outcomes through lagging and leading indicators

Discover more about our Internal Benchmarking Solution for Process Industries

Let us help you make meaningful benchmarking comparisons for performance improvement