What is Overall Equipment Effectiveness?
Overall Equipment Effectiveness (OEE) is the process that quantifies how well a manufacturing unit performs relative to its designed capacity, during the periods when it is scheduled to run. OEE is not however an absolute measure and is best used to identify scope for process performance improvement, and how best to achieve the improvements. OEE is an excellent way of communicating the improvement opportunities to everyone, including operators, maintenance technicians, engineers, managers and sales representatives.
At ValueMetrics we combine our wealth of consulting experience with state-of-the-art manufacturing software to deliver cutting edge OEE Systems designed to improve the productivity of your manufacturing operations.
Overall Equipment Effectiveness Solutions from ValueMetrics
Improving Operational Performance
To achieve systematic continuous improvement and best practice on the shop floor it is essential that companies working in the manufacturing sector have a comprehensive overview of their equipment effectiveness.
Achieving visibility of the full real-time data spectrum on the shop floor is critical for effective OEE management and continuous performance improvement. Management interventions are bound to be sub-optimal where there is lack of clarity on the shop floor.
At ValueMetrics we design bespoke solutions that measure accurately the overall equipment efficiency of manufacturing processes, bringing clarity and visibility to the shop floor.
Our OEE Systems drive performance improvement, helping companies to maximise on the opportunities available to them for improved operational activity and cost reduction.
Achieve and Sustain Your Competitive Edge
Effective and reliable OEE data systems are key to the success of any continuous improvement or lean manufacturing programme. Critical to any data collection system is the quality and recency of the data collected. Data that is both historical and inaccurate can have a fundamentally negative impact on any business improvement initiative, and indeed may have potentially damaging consequences.
Achieve continuous improvement and operational excellence in your manufacturing processes with ValueMetrics world class OEE systems.
Reliable Business Information Critical to Success
The problems associated with manual and semi manual OEE data collection is well established. Our OEE systems provide manufacturing companies with a cost effective automated data capture system for the main OEE components: Performance, Availability and Quality, delivering the vital information needed to enhance manufacturing information systems.
High quality and reliable business information is critical to the success of any company and indeed many corporate players invest heavily in sophisticated tools because they know that accurate and meaningful data is the key to their ongoing success. ValueMetrics OEE systems transforms your operational plant data into accurate and meaningful real time information to unlock the potential for improvement in your business.
Establishing what requires to be measured is critical to the success of any data collection exercise. Then a dependable way of accurately measuring this information in real time needs to be identified. The information measured must then be collated and translated so that it becomes meaningful and easy to understand by everyone. It is only at this stage that the collected data has any real value!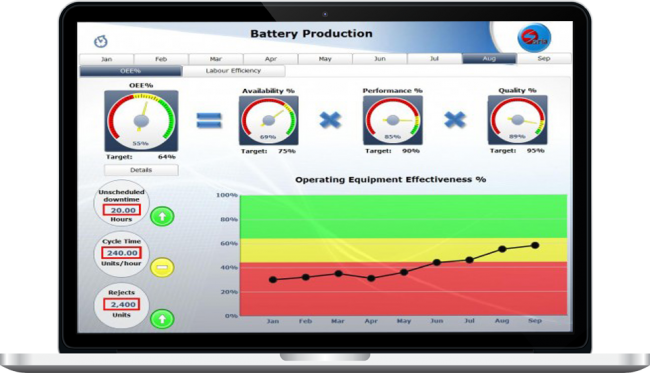 Typical OEE System Dashboard
Our OEE data collection system transforms OEE data into an interactive Performance Dashboard. Visibility provided by the Performance Dashboard allows personnel to accurately measure their OEE performance and to quickly and easily identify specific proactive interventions that will improve Overall Equipment Effectiveness.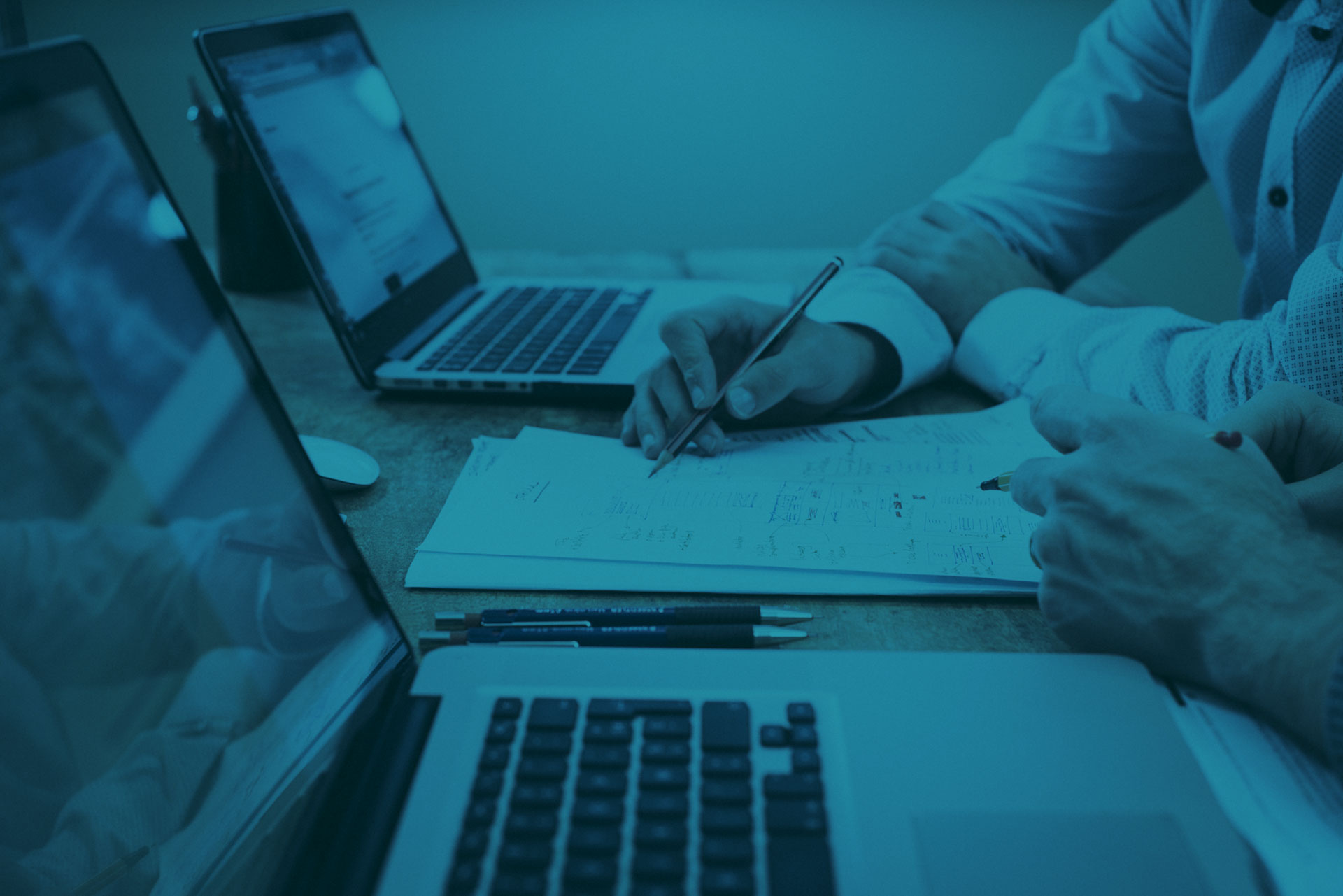 Driving Performance Improvement
Our OEE Systems are designed to improve the accuracy, integrity and timing of data capture, and to present this data in a meaningful way that is useful in informing OEE analysis. A ValueMetrics OEE system has touch-screen capability to assist busy operators to accurately collect both automatic and manual data fundamental to the calculation of overall equipment effectiveness including:
Information about product counts
Waste counts and a range of reasons for stoppage events
Greater visibility of real time unplanned downtime data across all management levels ensures that personnel can react swiftly to take the necessary corrective action to address issues. This automation of unplanned downtime and reasons gives manufacturing companies the scope to improve the efficiency of their operations whilst at the same time releasing personnel to focus on the production process.
With integration to the real-time data, trends can be assessed, and this could drive preventive measures that stop performance failures from occurring in the first place. This could facilitate the move away from firefighting as a management practice to pro-active interventions that drive real performance improvement.
So How Can ValueMetrics Help Your Business?
A ValueMetrics OEE System is part of our portfolio of Performance Management Solutions and is designed to help companies understand, identify, empower and improve performance on production shop floors. Our OEE Systems can be fully integrated into existing production control systems of any manufacturing site, and are fully supportive of lean manufacturing principles and tools. Our solutions unlock the potential for business improvements that lead to cost reduction and increased profitability, helping companies to stay ahead of their competitors.
We design and implement OEE Systems that are focussed on delivering cost reduction and increased profitability.
The benefits of a ValueMetrics OEE System are:
Reduce downtime
Increase output
Reduce costs
Improve quality of production process
Accurate and reliable data
Firm foundation for supporting continuous improvement
Releasing operators to focus on the production process
Self-funding within 12 months of investment

Discover more about our Process Excellence Solutions

Let us help you achieve performance, availability and quality in manufacturing